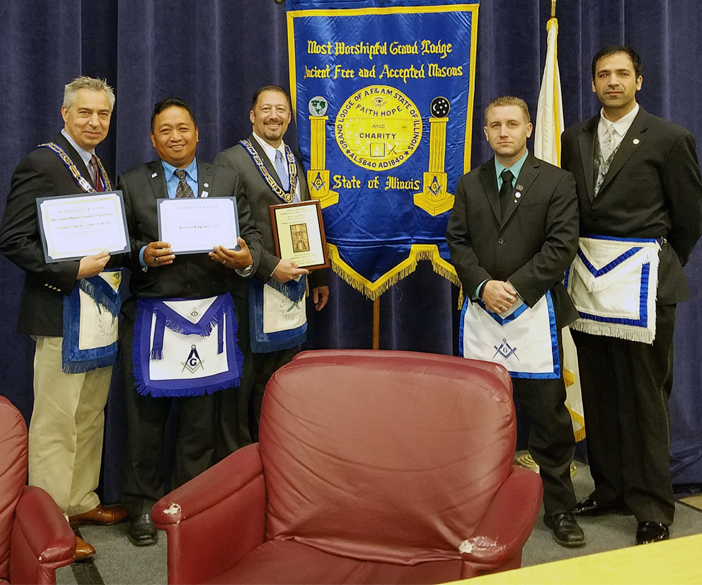 Lombard Lodge No. 1098 was fortunate to receive multiple awards during 2016's trip to Grand Lodge. Hard work and dedication to continuously growing our lodge has been a very rewarding experience.
Brothers James Pankiewicz, Robert Dela Cruz, Joe Malatia, RJ Budler and Omar Ali (pictured) made the journey to Grand Lodge to represent Lombard in 2016. We placed second in the state for the Grand Master's Award of Excellence and received an additional award for positive membership growth.
Membership growth has been a very important goal for our lodge throughout the years. Our emphasis on creating many activities our members can participate in fosters fellowship while benefiting our surrounding communities. As an example, this past holiday season over ten brethren came together to raise over $500 for The Salvation Army.
However, membership growth alone doesn't ensure a lodge will be successful. Brethren must come together to perfect and educate themselves on ritual and all of the other aspects of Freemasonry–only then can excellence be achieved. The brethren certainly worked hard to achieve excellence, taking part in many events throughout the year. We're very proud to be recognized for this and look forward to continuing this effort throughout 2017.
Please enjoy the photos of our awards below. Special thanks to all of the brethren for their help in achieving them.